24/7 Caretaker Keyholder & Emergency Alarm Response service for residential homes and businesses
If a Home Watch, Security Patrol or Alarm Response client's home security or alarm system should activate, for any reason, one of our security patrols will respond as quickly as possible. As your caretaker or authorized licensed keyholder, our security personnel are able to allow police or other emergency services access to the interior of the building if necessary, or we can investigate the cause for the alarm first and take reasonable and prudent action to resolve any problems.
Local Police and Fire personnel respond to a substantial number of false alarms each year. As a result, false alarms in some towns on Cape Cod will end up with the property owner receiving a hefty fine. In some towns, your property can be removed from the police response list after a certain number of false alarms.
Cape Cod Alarm Response

When emergency personnel (police) respond to a burglar alarm activation and cannot gain entry to the building, they are capable of only inspecting the building exterior unless there is probable cause to gain entry into the building, like an open or kicked in door, or footprints leading to an open window, etc.

If there is no sign of forced entry and no open doors or windows, the police will not enter the building. Which means there is no way for anyone to know what is going on inside the building.

After an exterior check resulting in no signs of security breach, the police will decide the alarm as false, clear the call and leave the property. Maybe there are raccoons in the house, a pipe has burst, or another similar catastrophic event is occurring within the building that caused the alarm signal?

Here is a basement totally underwater Posted by Oceanside Restoration on Monday, February 22, 2016
The ability for All Cape Security Patrol's security personnel to access the interior of a clients' property enables them to quickly investigate the cause of any burglar and/or environmental alarms.
Alarm Response Protocol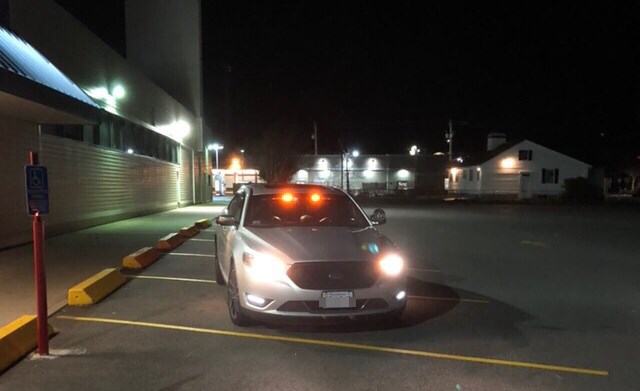 When your commercial or residential alarm system is triggered, your alarm company calls our 24/7 dispatch number at (774) 383-2030.
Based on the type of alarm/zone triggered and the property alarm activation history, our security personnel can determine whether an immediate police response is necessary, or whether to first verify the cause of the alarm.
As an authorized caretaker to the premises, our security personnel will first check the exterior of the building for signs of unlawful entry upon arrival.
If there any are signs that there may be have been a security breach like a broken window, or an open or kicked in door, the security agent can contact the police directly and allow them access to the inside of the building to clear the building and conduct a criminal investigation if necessary.
If after a quick and thorough exterior inspection, the building appears to be secure and there are indications that it may be a false alarm or another non-security related (animal, environmental, or weather) problem, the security agent can then enter the building and investigate the cause of the alarm, correct the problem, take any necessary actions to prevent repeat false alarms and secure the premises. We will then contact the alarm company (and the police if necessary) and update them on the status of the alarm activation. We then submit an alarm response report that is emailed to you in real time and clear the scene.
This is known as verified response. Which means, the security patrol unit will to go to the scene of an alarm activation and verify that there is/was a crime happening on the property before the police are called. In other words, the police are only called to the property when there are verified signs of criminal activity (a police matter).
Real Time Reporting & Tracking
Our detailed real time reporting and records keeping is unmatched. Our mobile patrol alarm and emergency response services are all tracked and reported with our cutting edge security patrol software.
All of our reports include detailed information and images from the scene. Separate incident and issue reports that document specific additional problems will also be reported as necessary.
Avoid False Alarm Fines
Between 94 and 99 percent of burglar-alarm calls turn out to be false alarms.
False alarms make up between 10 and 20 percent of all calls to police.
Since 94-99% of burglar alarm activations turn out to be false alarms, verified response can save the property owner lots of money in false alarm fines. In the town of Barnstable for example, each false alarm costs the property owner $300 per officer that responds to the scene. It doesn't take long to see how much that can add up…
All Cape Patrol Emergency Alarm Response
Burglar Alarms
Fire Alarms
Surveillance Camera Motion Alerts
Residential Home Alarms
Trouble Alarms
Environmental Alarms (IT Rooms, Refrigeration, Flood, Water Flow)
Home Alarms
Panic Alarms
The security patrol agent (the authorized caretaker and keyholder) will request direction from the property owner for any problems which they cannot reasonably resolve.
Keyholder, Caretaker & Verified Alarm Response services
Eliminate dangerous late night alarm call outs for you, or your employees. Call (774) 383-2030 or email us today about security patrol alarm response services.