False Alarm Fines By Cape Cod Town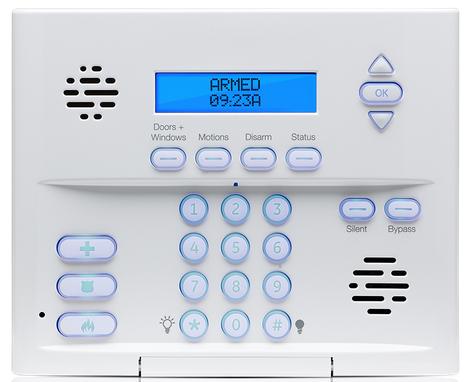 Most Cape Cod towns levy fines against property owners for police response to false alarm activations. Some towns allow a small number of false alarms (usually less than 3) before fines are issued and then assess fines ranging anywhere from $25 – $300 and more per call for additional false alarms.
Between 94 and 99 percent of burglar-alarm calls turn out to be false alarms.
False alarms make up between 10 and 20 percent of all calls to police.
Here are the alarm regulations for Mid Cape Cod towns including false alarm fines and other alarm system regulations.
Town of Dennis, MA False Alarm Fines
A.
Every alarm user shall submit to the Chief of Police his name, address, telephone number and the name, address and telephone number of at least one (1) other person who is authorized to respond to an emergency signal transmitted by an alarm system and who can open or provide access to the premises in which the alarm is located. All existing alarm systems shall be registered with the Dennis Police Department within sixty (60) days of the effective date of this bylaw. All newly installed alarms after the effective date of this bylaw shall be registered with the Dennis Police Department within (30) days of the date of installation.
B.
All alarm users must notify the Police Department in advance of any testing of equipment. Failure to notify the Police Department in advance of testing shall constitute a false alarm and be subject to the assessment schedule contained herein.
C.
All alarm systems which use an audible bell, horn or siren shall be equipped with an automatic shutoff device, which will deactivate the alarm within twenty-five (25) minutes. All alarm users with an audible bell, horn or siren must comply with this section within ninety (90) days of the effective date of this bylaw.
§ 46-5
Violations and penalties; false alarms.
A.
Failure to comply with Subsections A, B or C of § 46-4 above shall be punishable by a fine of not more than three hundred dollars ($300.) for each offense. Each day that such violation continues shall be a separate offense.
B.
False alarms. After the Police Department has recorded three (3) separate false alarms from an alarm user within a calendar year, the Police Chief or his designee shall notify the alarm user, in writing, of such facts, including the dates and times of each alleged false alarm. For the fourth false alarm, within a calendar year, a fine of twenty-five dollars ($25.) shall be assessed, and a fine of fifty dollars ($50.) shall be assessed for each subsequent false alarm within said calendar year.
Town of Yarmouth, MA False Alarm Fines
A.
An alarm user shall be charged a fee for each false alarm. Fees shall be established and adjusted from time to time by the Board of Selectmen and set forth in the Schedule of Alarm Fees.
B.
During the first registration period of an alarm site (two years from the date of registration or the notice of activation of an alarm system from an alarm company), the Alarm Administrator shall waive the fee for the first two false alarm responses.
C.
During any registration period, the Alarm Administrator may waive the fee for one additional false alarm response where the alarm company demonstrates that:
(1)
Two consecutive false alarms within a thirty-day period result from the same fault or malfunction of the alarm system;
(2)
The fault or malfunction has been corrected; and
(3)
There is a reasonable explanation why the fault or malfunction was not corrected after the first false alarm.
D.
If cancellation occurs prior to the Police Department arriving at the scene, this is not a false alarm for the purpose of fees, and no fee will be assessed.
E.
Every Police Department response to a false duress, holdup or panic alarm at an alarm site in "no response" status is subject to an enhanced fee equaling the sum of the Registration fee and the false alarm fee.
§ 101-9.2
Fines.
A.
Any person operating a nonregistered alarm system in violation of the provisions of § 101-3 shall be subject to a fine of $100 for each false alarm, in addition to any other fines or Fees.
B.
The Alarm Administrator may waive this fine for a non-registered system if the alarm user submits an application for alarm registration within five business days of notification of such violation.
C.
Violations of any other provision of this chapter for which no fine is specifically provided shall be subject to a fine of $50 for the first offense and $100 for a second or subsequent offense.
Town of Barnstable, MA False Alarm Fines
A.
Any person violating any provision of this chapter shall be punished by a fine of not more than $300 per offense. Each day that a violation is allowed to continue shall constitute a separate offense.
B.
Violations of this chapter may be enforced by the method of noncriminal disposition provided for in Chapter 1.
C.
In addition to the penalties provided herein, the Town may recover the cost of police response to false alarms in the amount of $300 per officer per response under the provisions of Section 31 of Chapter 40 of the General Laws from either the owner or person in control of the premises originating the false alarm or of the company operating the system generating the false alarm, or both.
(the above information obtained from ecode360.com)
Having your home watch or security patrol contractor perform verified alarm response duties when an alarm is activated can eliminate any fines and keep your property off the false alarm list.
During winter storms, when high winds cause numerous alarm activations, local Cape Cod police departments spend tons of resources going to false alarm calls. This causes a back log of alarm calls, which means your alarm may go unanswered for some time before emergency personnel can get to it.