We Watch Cameras
Real Time Intelligent Surveillance Video Monitoring
Crimes are recorded with video cameras, crimes are prevented with real time monitoring.
Surveillance camera systems are historically reactive security systems. Your property suffers a burglary or vandalism and the next day you're there with the police going over video camera footage trying to establish the timeline, identify suspects and vehicles. At the very least hours or maybe even days after an event has occurred.
This is what's known as a reactive surveillance system. You are reacting after the theft or damage has been done.
Real time intelligent video monitoring turns your existing surveillance camera system into a proactive crime deterrent. Turn your reactive surveillance camera system into a real time video alarm system.
Through the use of sophisticated monitoring software, artificial intelligence systems and live monitoring, we can turn your existing surveillance cameras into a real time proactive crime prevention system.
Your existing camera equipment: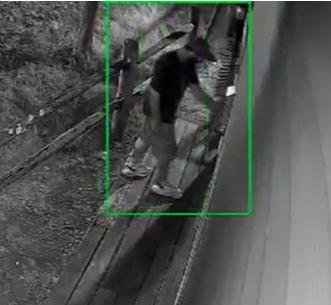 If your cameras are compatible (most modern surveillance cameras are), our surveillance monitoring software can turn your existing surveillance cameras into a real time alert system.
Utilize your existing camera system to eliminate equipment costs.
Video feeds from your existing camera(s) that you want us to monitor are sent over the internet to our control room monitoring software.

If you have several existing surveillance cameras, we probably don't need to live monitor all of them through our system. We can simply monitor the camera(s) that cover property entrances, expensive equipment, or other important, sensitive or problem areas of your property that you are concerned with.
If there is a video triggered alarm or burglar/fire alarm event at the site and we have access to the rest of your cameras through your system, we can access the other cameras to search the site and investigate further during an event and/or to video verify other events like a burglar alarm activation.
Our camera equipment:
If you don't already have surveillance cameras that suit your immediate security needs, we can install our surveillance camera equipment on your property and send the video feeds to our control room monitoring software over the internet. The only things you need are an active internet connection and a power source at the site and we can be up and running fast. The surveillance cameras we use are affordable, proven and perfect for fast installation. Depending on your needs, the layout of the property and access to power and internet, we may be able to come up with a stealthy surveillance video strategy to keep an eye your property while maintaining a very low profile.
Installing our own equipment enables quick deployment of active video surveillance for:
Properties that have been experiencing theft, vandalism and vagrancy issues
Property owners that are concerned with recent thefts or vandalism in their area
Abandoned or vacant properties
Parking lots where vehicles and expensive equipment are parked overnight
How does remote video monitoring work?
Below is a very good explainer video on how remote video monitoring works from FMC:
Event Based Remote Video Monitoring
Live event based monitoring integrates your camera video feeds into our video analytics (artificial intelligence software) in our control room to alert our surveillance agents when an event "triggers" an alarm.
Through the use of our control room system and monitoring software, we are able to set motion alert zones, set virtual tripwires, set minimum sizes for object detection and then analyze these motion alerts for human and vehicle detection using artificial intelligence software in real time, virtually eliminating false motion alarm triggers.
Our video monitoring software virtually eliminates false motion alerts by alerting only on what we want it to, mainly unauthorized people and vehicles on your property. The monitoring software is also able to detect many different types of objects and animals, but most property owners will only be concerned with people and vehicles trespassing on their property during off hours as this can lead to bigger problems like theft and vandalism.
Video streams from your cameras are fed into our monitoring control room. Our video monitoring and intelligent analytics software will issue immediate real time alerts to our team. Our team will investigate and respond to these alerts based on predetermined response procedures.
We typically monitor outdoor cameras, so as soon as vandals, thieves or vagrants are detected on your property and trigger an alarm through our system, we are able to take the necessary steps to mitigate damage and loss in real time.
Additional Remote Video Monitoring Related Security Services
Scheduled monitoring and video patrols
You can define custom video monitoring schedules based on your needs. Our control room operators will check a single camera, or a series of cameras based on a predetermined schedule and look for anything out of the ordinary, such as suspicious persons and vehicles, open doors and gates, equipment or other property in the wrong location, etc.
Employee video escorts/shift change monitoring:
We can live video monitor your business at shift change, or opening and closing times to make sure your employees arrive and depart the property safely and securely.
Routine remote video patrols:
We can periodically tour your complete camera system to look for safety and security issues on your property.
Video Alarm Verification Response (for burglar/intrusion/fire/smoke alarm activation)
If we have access to your interior camera system, we can also provide video verification of burglar, fire and environmental alarm system activation during the hours we monitor your cameras.

Your burglar/fire alarm monitoring company notifies our control center along with the proper emergency services according to the nature of the alarm activation. We can attempt to verify via live camera video that there is an active burglary, fire, smoke condition or other emergency happening at the property and update emergency services in real time as the alarm response is happening.
Mobile Security Patrol Unit Dispatch
We can dispatch a uniformed security patrol officer to your site to handle non-police matters seen on camera such as vagrancy, trespass, loitering, towing of illegally parked vehicles, etc. We can also dispatch one of our patrol units to the site in event of an active crime or emergency to liaise with emergency services personnel on your behalf.
Remote Monitoring and Patrol Response
All Cape Patrol specializes in physical security and proactive remote video surveillance for commercial and residential properties across Cape Cod. We combine the latest technology, local knowledge, real-time intelligence and years of physical security patrol experience to provide our clients with an enhanced level of security and risk mitigation.
Remote Camera Monitoring
Live event based remote video monitoring scheduled based on your needs.
(Overnights, Off Hours, Weekends, Dusk to Dawn)
Minimize crimes of opportunity
Identify threats before they escalate
Quickly alert local authorities when necessary
Reduce liability risk by identifying and limiting risky behavior
Provide additional value and peace of mind to employees, customers and visitors