Cape Cod Security Guards and Watch Guard Services
All Cape Security Patrol can provide temporary short term, or long term standing watch or security guard services for commercial and residential customers on Cape Cod.
Need security? Call us 24/7 at (774) 383-2030 or email us right now.
If you need security guards on Cape Cod to keep watch over your business or residence, patrol perimeters, provide access control for gates or entrances and cover other pre-determined areas for any sign of trouble, please call (774) 383-2030 or email us.
Our security guard, patrol and watch guard services can include vehicle patrols, foot patrols and standing guards depending the size of the property and your specific private security needs.
All Cape Security Patrol offers all kinds of physical security services including facility security, event security, mobile patrol, home watch, property and building checks, verified alarm response, emergency call out services, well being checks and traditional standing guard services. We are based in South Dennis, which means we are centrally located with quick access to Route 6 and can quickly respond to any location on Cape Cod.
Call (774) 383-2030 anytime 24/7 or email us to discuss your security needs.
All Cape Security Patrol provides security guards and watch guard services for commercial, municipal and residential construction sites, industrial and manufacturing facilities, medical facilities, business parks, commercial properties, private residential communities, private homes, gated communities, hotels, motels, resorts, condominium complexes, major retail stores and other establishments.
Next Level Tracking & Reporting
Our detailed reporting and records keeping is unmatched. Our contract guard and patrol services are all tracked and reported through our security patrol software.
Our guard tracking software can be configured specific to each property's needs with custom guard tours, patrol rounds, activity, security and maintenance reports that are unique to that property taking into account the property management's specific security, safety and maintenance concerns and problem areas.
Daily activity reports are emailed every morning and document all the activity, guard patrol tours and reported incidents and issues on your property.
Each unique incident/issue that is reported in the system can be setup to notify a certain department. For example, each security incident can be sent directly to the property manager(s)/HOA Board in real time, maintenance issue reports can notify the maintenance, or to be more specific, say the landscape team in real time.
The reported issues can be setup to report down to the specific building and even the unit number, so problem areas and units can be easily identified through the issue history, GPS pinpoint maps, robust analytics and reporting functionality.
The maintenance issue reporting function allows our guards and patrols to report on liability issues like slip/trip/fall hazards and also to perform property management tasks like lighting inspections for example, during routine security patrols. Which reduces the workload and liability issues for the property management team.
At the properties we have used this software, we have kept the maintenance teams on their toes and it has become a great accountability tool for the property managers to keep track of known maintenance issues and how quickly they are resolved.
All real time reporting includes GPS tracking verification, custom property specific reports, security and maintenance incident/issue reports with detailed images and can send real time email reports and optional text message alerts.
Patrol checkpoints are setup in critical areas for both our team's accountability and to reduce liability for the property. For example if a pool needs to be locked at a certain time and checked at regular intervals on the overnight shift, or a mechanical systems room needs to be monitored, the checkpoint scans log each area patrol with a GPS mapping time stamp and can be setup to require the patrol officer to include real time pictures, or answer specific questions included with each checkpoint report.
Staffing
All Cape Patrol has taken a unique approach to the business of contract security. Many of our competitors employ minimally screened and inexperienced, inadequately trained guards. Our approach involves a proactive theory of well-groomed, exceptionally trained, uniformed security guards.
The quality we bring to your environment begins long before you see our security guards. All Cape Patrol has resolved to make the recruitment and training of our personnel the key to our success.
As a rule, we only hire experienced personnel that have either law enforcement, military, private military, EMT, extensive private security experience, CERT, or some other sort of first responder type of training.
We do not hire our staff off of Craigslist, nor do we pay minimum wage like many larger corporate security firms that operate locally. These same companies have a hard time staffing jobs on Cape Cod due to low wages and the low quality staff they attract.
We have acquired several contracts that were previously handled by some of these same companies after their staffing attempts fell short, or the clients grew tired of no-shows, inefficient and untrained "new guy every night" security staffing.
We also provide temporary security guards and patrol services for events, such as weddings, private parties, retreats, student travel trips and other private events on Cape Cod.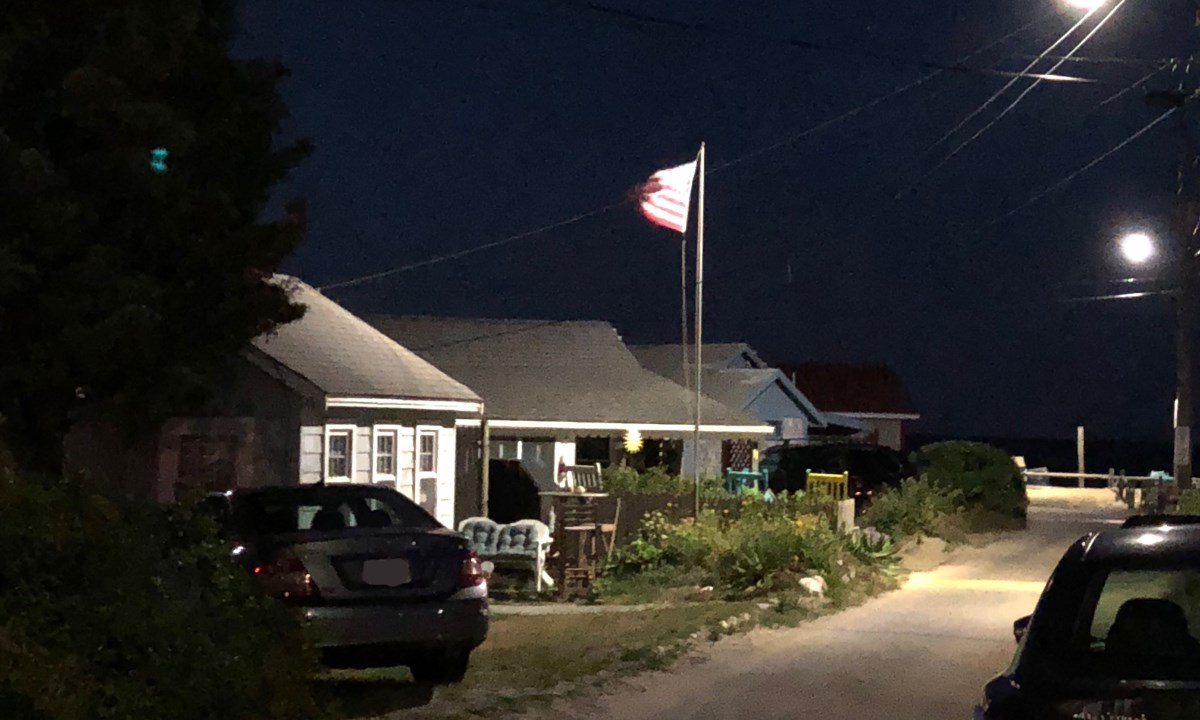 Cape Cod Security Guard and Watch Guard Services
We are a locally owned and operated company that hires only highly qualified personnel, pays living wages and has little to no problem with staffing issues like some of the larger corporate security firms that operate in the Cape Cod area.
See also Vehicle Based Roving Security Patrols, Property Checks and Home Watch Services.
Give us a call at (774) 383-2030 or email us today to discuss your security needs.