Preventing Car Break-ins (Theft from Vehicle)
Each year, there are about 1.85 million thefts from vehicles and nearly $1.3 billion in personal items and accessories are stolen from vehicles. For every theft that is reported, experts estimate there are several break-ins and attempted break-ins that may go unnoticed since the thief may have only taken some pocket change out of the ashtray.
The average cost of a BTFV (Burglary Theft From Vehicle) to each victim is roughly $1885.00. This figure takes into account the value of the items lost or stolen and the costs to repair broken windows, etc.

Here are a few tips to prevent your vehicle from getting broken into. While most of these tips are pretty obvious, there are a few things here you may not know.
Lock your vehicle.
I hate to be Captain Obvious here, but many of the vehicle breaks and thefts that I have heard about locally were from unlocked vehicles.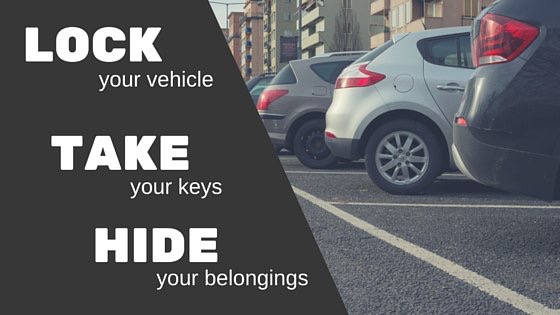 In fact, a friend of mine once reported that three of four vehicles in their driveway were broken into. Of the four vehicles, the three that were broken into were unlocked.
Keep your valuables out of sight.
Leaving pocketbooks and electronics like GPS units and cell phones in plain sight can be all it takes for a petty thief to go from casually checking to see if your car doors are unlocked, to smashing your window out and grabbing your belongings.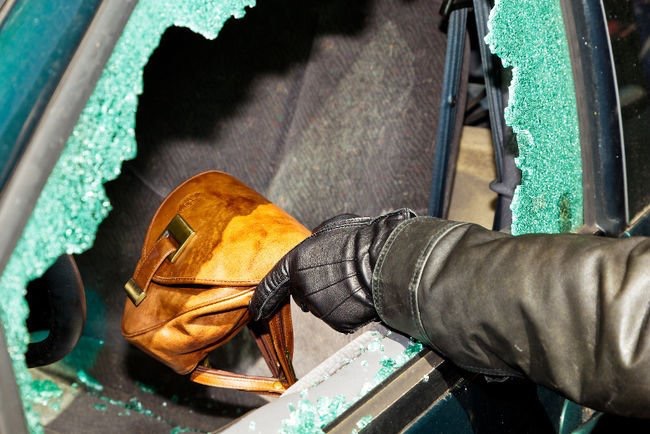 One of my Facebook friends posted a photo a few years ago that showed that her car had been broken into. You could see in the photo that the window had been smashed since there was glass everywhere inside the car. In the photo was also her ransacked purse which had been left on the floor of the passenger's side.
Take advantage of visibility.
If you can, park in busy, well-lit areas. Try to avoid having your vehicle concealed from view by larger vehicles, fences, trees and shrubs. The greater the chances are that someone might see someone trying to break into your car, the lower the chances are that a thief will attempt to do it.
Additional notes on theft from vehicle crimes
Criminals will often use bad weather to their advantage. Stormy, windy, rainy nights are the best nights to break into cars. The wind and rain will hide the noise of smashing a car window and there are often few people out and about on these stormy nights. If a thief is known to be in the area committing crimes and the police are called, their spotlights and flashlights do not work well in rainy conditions. Heavy rain also makes it harder for K9 units to track suspects.
Thieves that break into unlocked cars, will often leave the doors open to eliminate the noise of closing them after the theft. In fact in the example above where the three of four cars were broken into, the thief left the doors open afterwards and it happened to be a rainy night, so not only were items stolen, but the owners ended up with soaking wet seats as well.
Thefts from vehicles occur just as much on commercial properties as they do in residential neighborhoods. Some of the best parking areas for thieves to target are parking lots at hotels and resorts, since most tourists carry cash and will likely have GPS devices and other electronics in the vehicle with them on their trip.
Here is a free PDF poster that you can print out, leave in your glove box and put on the dashboard of your locked car that may deter criminals from targeting your vehicle and smashing your car windows. [Click here to Download]