Access Control and Security Patrols for Gated Communities and Private Neighborhoods
Cape Cod has its share of private gated communities and private roads that lead to exclusive neighborhoods and condominium complexes. All Cape Patrol provides access control security for several exclusive and private neighborhoods, condominium complexes and homeowners associations all over Cape Cod.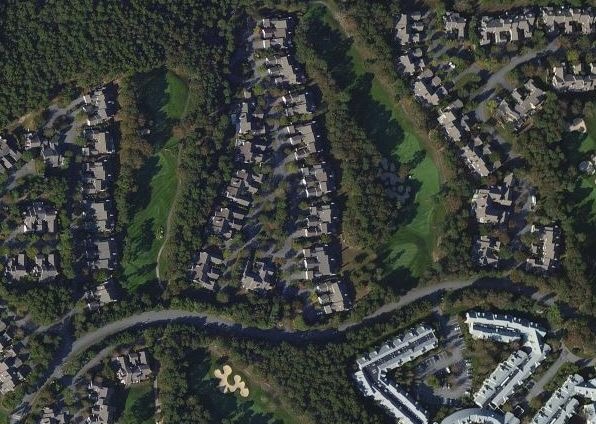 Trespassers looking for access to beaches and other private areas need to be deterred to ensure privacy and limit liability. Criminals may also target these areas because of the numerous high end homes that are located within these off the beaten path areas. Most of these houses are vacant during the winter months and some are only used for a handful of weeks out of the year.
Even during the peak season these exclusive neighborhoods are targeted by thieves and vandals looking to break into cars parked near these expensive homes. Most criminals know that cars parked outside of expensive homes contain valuable things that can help them support a drug habit or some other vice.
Access Control
Some of these neighborhoods and private roads are able to be secured by static security personnel using access control if there is a "choke point" (gate or entrance) where all vehicles need to enter and exit the area. However, while this may be effective for gated communities surrounded by very high fences, most private neighborhoods on Cape Cod have more than one entrance, or are surrounded by unfenced, unsecured wooded areas.
It is important to realize that even secured access points can easily be circumvented by criminals. Even with a security guard manning the entrance, fences can be jumped and access can be gained through nearby adjoining woods, etc. Smart burglars will always park a street or two over, or get dropped off and make their approach on foot. That way if they are confronted by a resident, security personnel, or the police, they can attempt to escape on foot without being tied to a nearby vehicle. This activity can eliminate the effectiveness of static security guards and access control measures. Most private neighborhoods could be better secured by the addition of roving security patrols to access control and gate guard services.
Roving Mobile Patrol
As mentioned above, most exclusive neighborhoods have several entrances and exits that can be used by criminals to access the area and cause trouble. If there are several ways to enter the area, posting a static guard at each access point is just too expensive and would prove to be ineffective for logistical and cost reasons. A roving mobile patrol unit (or maybe two depending on the size of the area) is a much better and more effective security option.
One private patrol unit with the aid of long range electronic motion detection equipment can cover several entrances to a decent sized neighborhood very easily (depending on the terrain) while maintaining a constant mobile patrol through the area.
Criminals will be much more concerned with roving patrol units in the area than they will be with a static security guard at the entrance. The security patrol unit constantly patrolling the area will increases the odds of getting caught and make the area a riskier place for criminal activity.
Contact us today for more information on our security patrol services for private neighborhoods and gated communities.