Social Media Safety: Location Based Security
I've talked about this briefly before, but it's worth rehashing in depth. Here is a little privacy lesson for you and your family. Did you know that there is a tool that anyone can setup to be notified of any pictures posted on Instagram or Twitter within a predetermined geographic area by anyone that has location services enabled on their account?
Well you can and below is an example for you.
This lady posted a pic of herself and I immediately got an email with the pic attached along with a map link pinpointing her location.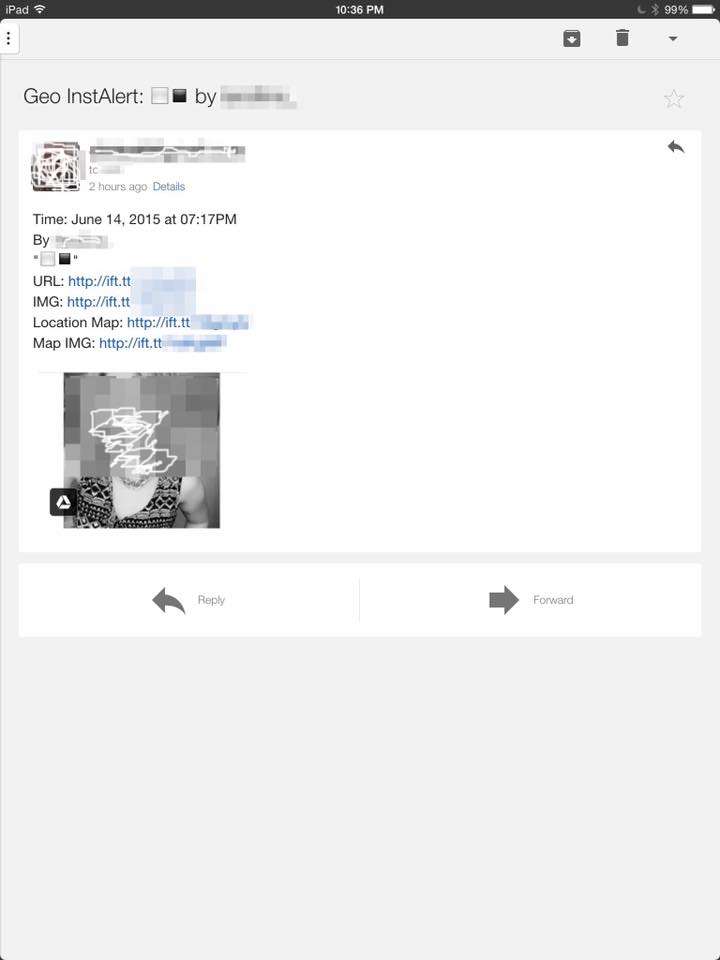 Now I don't know this lady, but I could easily find out who she is from the map address where the pic was taken, or by by examining her online footprint through her social media username.
If I wanted to know when this lady is home, like to stalk her, I could just setup a geo alert on just her house and get an email every time she posts a selfie from home.
I could also possibly find out where she works and if she posts pics from work, I could setup a geo alert at her work and know when she is not home. Now that I know she has location services enabled, I could get an alert every time she posts to her account and know where she is every time she posts.
A privacy risk? You bet.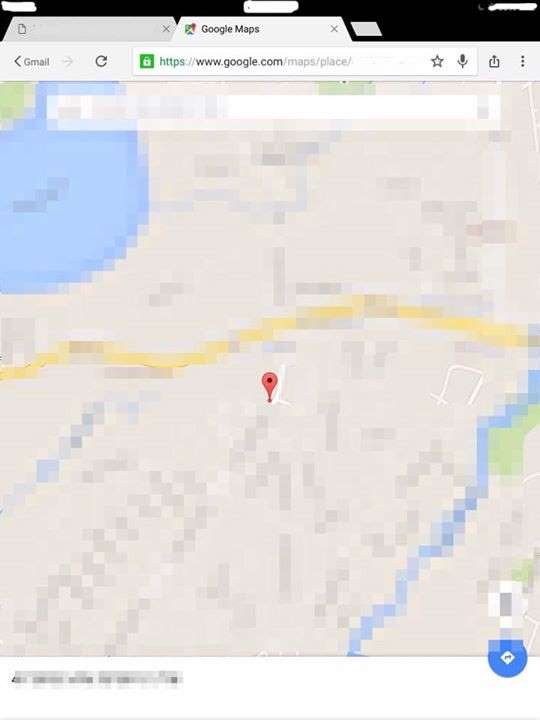 This can also be used to monitor specific locations. Like if you have a business, say a restaurant for example, you can be notified of any location enabled pics that are posted at that or any other location.
Or you can use this to monitor your own house. Let's say you leave your teenager home while you're away on vacation. Don't you want to get emailed all the house party pics his friends are posting?
A couple more quick examples are this could be used by law enforcement or private investigators to possibly locate wanted persons, by school officials to monitor pics posted at schools, or for other types of "private" investigations.
There are many legitimate uses for this tool, but is it creepy as hell when you realize how this could be used for nefarious purposes.
The bottom line is that if this bothers you, it ought to. Make sure you and your family have location services disabled on Instagram, Twitter, Facebook and any other location based check in services.
Your privacy is what you make it.